Every year, more and more investors attempt to earn big returns in a short amount of time by betting on binary options. And, because of the high-risk nature of binary options trading, there are also complex networks of criminals conducting binary options scams online.
Many of these scammers operate illegal, unregulated binary options brokerage sites, as well as other types of binary options trading scams. The FBI estimates that the total sum stolen by binary trade scams worldwide is more than $10 billion — each year.
4 Unbelievable Real-World Examples of Binary Options Trading Scams
1. Lee Elbaz: Convicted of $150M Fraud
In 2017, a US court convicted fraudster Lee Elbaz, former chief executive of a major binary options trading firm, of stealing nearly $150 million from investors.
In this binary options scam, Elbaz and her accomplices were operating a high-tech version of a boiler room scam. They would cold call investors in different countries and use high-pressure sales tactics to convince them to bet a certain way on different shares and commodities.
The unsuspecting victims saw their money growing in an account managed by the binary options trading company, so they continued to invest more and more. However, when they tried to withdraw their funds, they were unable to, and the binary options firm stopped responding to their requests.
This type of scam is all too common in the world of binary options trading. There are hundreds of such fraudulent binary options brokers operating today and tricking eager investors out of millions of dollars.
While global law enforcement agencies are able to catch some of the fraudsters, such as in the case of Lee Elbaz, many others continue to escape justice, creating new binary options scams whenever one of their sites gets shut down.
That's why it's so important to be aware of the risks of binary options trading and know how to avoid binary options scams.
2. 'Fake Online Trading Cost Me $50,000'
The following example of a binary options trading scam is another frequently told story, in this case told by the Australian Competition and Consumer Commission (ACCC).
In this real-life account, an investor was contacted over the phone by an online trader who claimed to specialize in binary options trading, in addition to crypto and forex trading. He touted the latest online trading technology and guaranteed returns on investments made with his company.
The individual who was contacted fell into the trap and started off investing a few thousand dollars with the scammers. They were shown what appeared to be strong returns on the initial investment, and thus put more funds into the account.
Then, when the victim tried to withdraw the funds, they were told that they would need to pay a fee in order to do so. After continuing to demand their money, the victim's trades all of a sudden began to fall drastically, and the scammers tried to get more money out of them, purportedly to reverse the declining returns.
At this point, the target realized they had been scammed out of approximately $50,000, and that the whole online trading platform had been fake from the beginning.
This case is a prime example of a guaranteed returns scam, in which the scammers make promises that are too good to be true about higher than average returns for their targets. It's important to remember that there is no such thing as guaranteed returns, and anyone telling you otherwise is probably a fraudster.
3. Spot Option, Deceiving Investors of More Than $100 Million
Spot Option was a fraudulent binary options platform based in Israel that defrauded users of more than $100 million from 2012 to 2017.
In this example of a binary options trading scam, Spot Option ran a trading platform that provided investors with all the services they needed to trade binary options.
However, the platform employed manipulative tactics, only allowing clients to withdraw low sums and increasing the probability that their trades would expire without any returns.
Spot Option also partnered with companies who would profit when the platform's users lost on trades. The company encouraged their partners to market the binary options trading platform as a way to make huge returns quickly in order to gain even more clients to steal from.
The reality was that most of Spot Option's users lost all their money within 5 months in this binary options trade manipulation scam, and the trading site subsequently shut down.
While many rigged binary options trading platforms, like Spot Option, formerly operated out of Israel, the country has since banned them and scammers have been forced to move their operations elsewhere, as you'll see in the next story.
4. Wolf of Sofia: $10 Million Stolen
In what's known as the Wolf of Sofia scam, scammers operated call centers out of Eastern European cities, including Sofia, Bulgaria.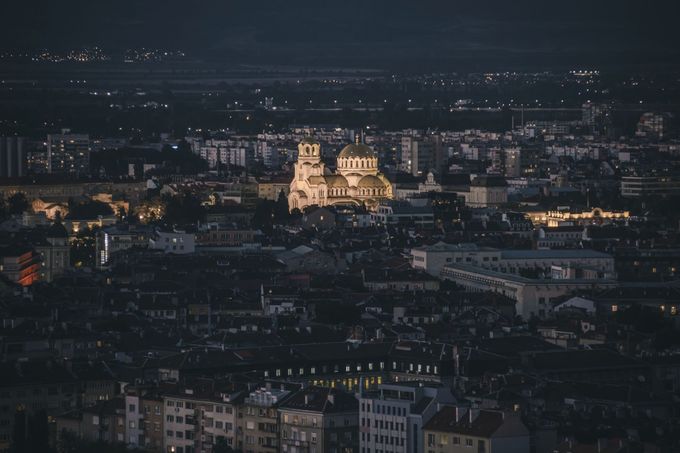 The scammers used high-pressure, boiler room sales tactics to get investors to send them money to invest in binary options and other types of assets. They then showed investors fake graphics purported to show their profits in order to get them to invest more in their trading platforms.
Whenever a client requested a payout, the scammers talked them out of it, then eventually claimed that the money was lost on one bad trade.
In reality, the money from investors was never put into binary options trades, but was rather funneled through money laundering operations into offshore accounts controlled by the scammers.
Binary options scammers are increasingly operating out of EU-member countries in Eastern Europe because their banks are integrated with the EU, and thus money laundering is easier.
This goes to show that the majority of fake binary options brokers operate offshore and are unregulated in the countries where they target their victims, which is why you should only ever trade binary options through a local, regulated brokerage platform.
Tips on Avoiding Getting Scammed When Trading Binary Options
Now that you know how some of the most common types of binary options scams work, how can you avoid becoming their next victim? Follow the tips below to avoid binary options trading scams:
Research brokers to ensure they aren't already flagged for fraud

Check binary options scams list sites (like the Top 10 Chargeback binary options blacklist)

Know that there is no such thing as guaranteed returns

Be wary of unsolicited brokers and cold call contacts

Don't give in to high-pressure sales tactics

Only work with local, regulated binary options brokers

Don't believe promises that sound too good to be true
What To Do if You Fall Victim To a Binary Options Scam
We hope you never fall victim to a binary options scam, but if you do, don't panic. Contact one of the chargeback companies listed on Top 10 Chargeback for the best chances of getting some or all of your money back.
Chargeback companies are composed of teams of fund recovery specialists and cybercrime experts who have years of collective experience retrieving stolen funds from binary options scams and other types of online trading scams.
If you invested via a fraudulent binary options broker and now you can't withdraw your funds or you believe that they are manipulating trades, don't wait — contact one of the top chargeback companies today.