Binary options scams are one of the most prevalent types of online trading scams to be aware of and watch out for. Because binary options are not centrally controlled or regulated, there are many scam brokers and other fraudsters looking to take advantage of unsuspecting investors. By following the tips in this article, you'll be better prepared to spot and avoid binary options scams.
Tactics To Avoid Binary Options Scams
Always Check the Background of a Firm or Financial Professional
Whenever you're considering working with a binary options firm, broker, investment advisor, or another financial professional, it's important to do your due diligence by conducting some research about them online.
You can do this by simply Googling the name of the company or individual and reading any information that comes up. Pay special attention to reviews on third-party sites or any articles that come up regarding their past track records.
If you see any red flags, such as a bunch of negative reviews or articles about the person or firm being involved in any kind of shady practices, walk the other way to avoid being the next victim of a binary options scam.
Beware of Overstated Investment Returns for Binary Options
Binary options scammers often lure their victims in by promising that they are guaranteed to make huge returns on their binary options investments.
The reality is that making large profits through binary options trading takes a lot of experience and patience, and they are not a way to get rich overnight.
Because of this, do not believe any brokers or other binary options traders claiming that they have some magic secret to help you earn big returns on your investments. If something sounds too good to be true, it probably is.
Avoid Using Unregistered Binary Options Trading Platforms
The majority of binary options scams tend to be carried out by unregistered binary options brokers and platforms.
There are perfectly legitimate brokers and platforms out there that you can trade binary options through, so you should only ever go through licensed and registered brokers.
In order to ensure that a broker is properly registered, first you need to find out what the local governing body for binary options platforms is in your area. For example, in the United States, registered binary options trading platforms are governed by the SEC or CFTC.
You should be able to find information about where an online trading platform is registered on their website and be able to independently verify that the information is true on the databases of the local governing body's website.
Check if the Binary Options Broker Is Authorized, or Is It on a Binary Options Blacklist
Lots of binary options scams have already been documented, and the individuals or companies carrying them out are often on blacklists, such as the Top 10 Chargeback blacklist of scam companies.
You can try doing a search with keywords like "company x blacklist" or "person x blacklist" to see if a broker you're considering trading through is on any obvious blacklists.
Many third-party sites that list and review binary options brokers and platforms also keep up-to-date blacklists that you can refer to, so you know what names to watch out for and avoid in the world of binary options trading.
Beware of Dubious Marketing
Fraudulent binary options brokers often target their victims through paid social media advertising or other types of online advertising. Most of the time, the ads they run contain dubious marketing, such as the "too-good-to-be-true" promises about making you huge returns we mentioned earlier.
Another dubious offer that many scam binary options brokers will use is a large deposit bonus. In other words, they say that they will give you bonus funds in your trading account if you sign up for a new account right away. Of course, if you fall for it, the bonus never materializes and the scammers make off with the funds you deposited.
Check the Website and Reviews. Especially Look Out for Fake Reviews.
Legitimate binary options brokers have websites that are complete, well-designed, and contain all the relevant information about fees and pricing, registration status, customer service, and everything else that prospective clients want to know.
If you come across a binary options broker's website that is low quality and lacks essential information, it's best to avoid trading through that broker.
Many binary options scam sites also have fake reviews on them. Remember that it's incredibly easy to just upload a stock photo of someone, invent a name for them, and write a fake review on your own site, so always check reviews on third-party sites for binary options brokers.
See if They Have Good Customer Support Services
If you want to successfully trade binary options, it's important to have access to good customer support. Scam brokers are not concerned with the customer experience — they just want your money — so they often don't have any type of customer service available.
Look at the contact information for any binary options broker you're considering working with and check for things like emails, phone numbers, live chats, and service hours. It's also a good idea to try contacting the customer service to make sure the information is actually real. If you reach out to a broker's customer support and they don't respond, it's a bad sign.
If They Offer To Trade for You, with Guaranteed Profits, Stay Away
It's virtually impossible to guarantee profits with any type of trading, let alone binary options, which are a very high-risk market to trade in.
So, if any binary options "trading experts" offer to trade for you and claim that they can make you money, guaranteed, just say no.
If They Only Want Payment in Cryptocurrency, This Is Shady
With the rise of cryptocurrency, many scammers are increasingly looking to get paid in Bitcoin, Ethereum, and other popular cryptocurrencies. This is because it's harder to trace than traditional funds.
So, if any broker or other financial professional you want to work with asks for fees in crypto payments, and doesn't offer any other methods of payment, this may be a red flag that they are trying to scam you.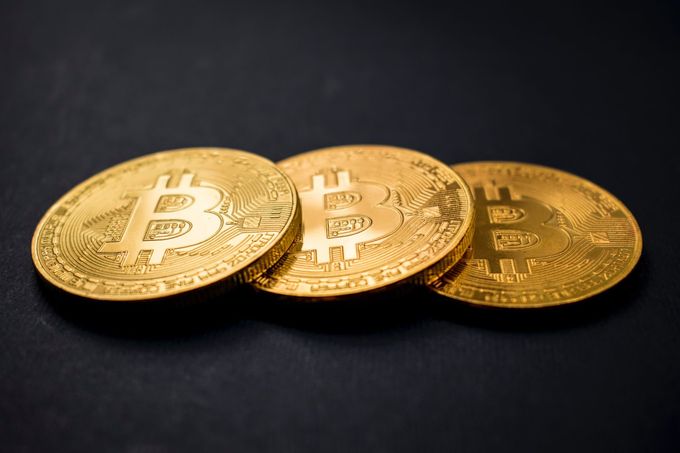 How a Chargeback Company Can Help You Recover From Binary Options Scams
Chargeback companies are a type of fund recovery firm that specializes in getting money back for clients who have fallen victim to binary options scams and other types of trading scams. They often do this through getting credit card chargebacks approved by your bank or financial institution, but they also have other tactics they can use to track down and pressure scammers.
Besides serving clients after they have been scammed, chargeback companies also make it their goal to keep people educated about all the new types of online scams and fraud out there, so they are more aware and know how to avoid them. Chargeback companies do this by providing free resources, such as educational articles and blacklists (like the Top 10 Chargeback blacklist).
If you think you've been scammed by a fraudulent binary options broker, contact a chargeback company today. The sooner they can start reviewing your case, the better your chances are of getting some or all of your funds back from the scammers.