Brokerage fraud is all too common in the world of investing, which is why you should always perform a brokerage check before you trust your money with any type of investment broker.
Whether you're looking for a forex broker, a stock broker, or any other financial broker, follow the steps in this guide to check the broker first and ensure they are providing legit trading services. We'll also cover what to do if you discover your broker is scamming you after you've already paid them.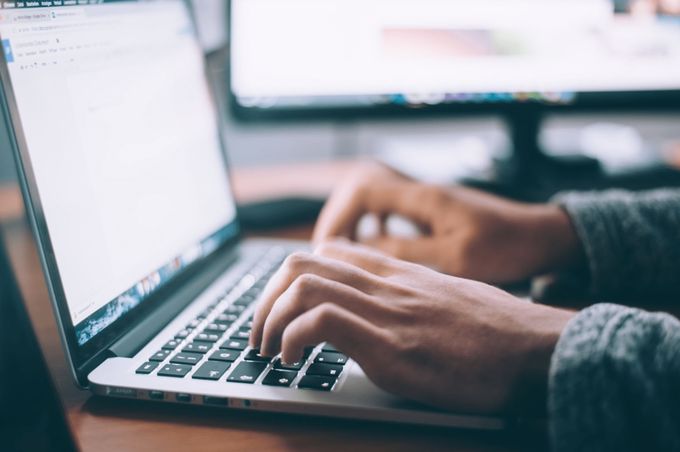 Brokerage Fraud: a Shocking Real-World Example
In early 2022, a 56-year-old California man pleaded guilty to stealing approximately $50 million from at least 70 victims over an 8-year period, from 2012 to 2020. How did he do this? By setting up fake brokerage websites and impersonating legitimate brokers, a tactic also known as spoofing.
The fake sites used names and logos of reputable brokerages, and even listed the FINRA or FDIC identification numbers of real broker-dealers and financial institutions.
Using these spoofing tactics, the man and his accomplices were able to gain the trust of unsuspecting investors and trick them into handing over funds by promising much higher than normal interest return rates on investments in certificates of deposit (CDs).
Of course, once they transferred money to the scammers, the victims never received a CD in return, and never got a dime of their money back. The scammers were able to hide their identities and the stolen money for years, until eventually getting caught.
Read on to find out how to know if a company is legit and avoid becoming a victim of a scenario like this one.
9 Steps for Checking if Your Brokerage Is Legit
1. Beware of Doing Business With Unsolicited Brokers
If a broker cold contacts you, via phone, email, or social media, it may be a red flag that they are not legit. Reputable brokerages and financial institutions do not need to use cold contacting or high-pressure sales tactics to gain clients.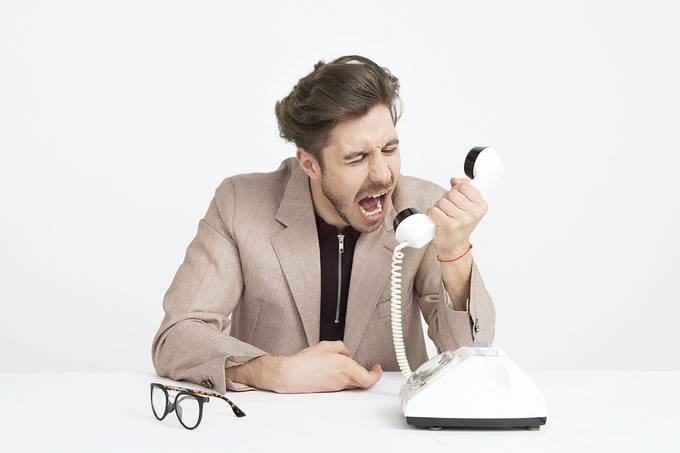 Another form of unsolicited contact to watch out for from scammers is an invitation to something like a free webinar or anything promising you a "once in a lifetime opportunity" or too-good-to-be-true returns on your investments. Fraudsters often use these types of communications to lure their victims in.
2. Ask a Lot of Questions
Working with a broker is like any other relationship: you want to make sure it is a good fit for both parties. Real brokers should be willing to have a conversation with you and be able to answer all the questions you have for them.
When you're doing a brokerage check, ask them lots of questions about what kinds of services they offer, what they specialize in, and what their experience is working with clients with similar experience levels to you. Also, ask them about their regulation status and their rates for fees and commissions. If a broker seems to avoid certain questions or gives unclear answers, it's a red flag.
3. Read Forums and Online Reviews
Always Google the name of a broker you're checking out, along with keywords like "reviews" and "opinions." This will pull up any information on the web from people who have worked with them in the past. You can also add keywords like "scam" or "complaint" to see if they have been flagged for shady behavior in the past. If you see anything negative or concerning, look elsewhere for a broker.
4. Do Your Research: Black Lists, State Securities Regulators + More
Brokers that have been involved in illegal or unethical activities in the past often appear on black lists. Check these lists out to make sure the name of a broker you're considering working with isn't on any of them. One place to check broker black list status is Top 10 Chargeback's black list of scam companies.
You should also check whether a broker is listed on state security regulator sites or other governing body websites for your local area. These sites list registration status of legitimate firms and also make public any information about past disciplinary action taken against financial companies.
5. Check if Your Brokerage Is a SIPC Member
This is one of the most important tips on how to find out if a company is legit. The SIPC is a not-for-profit organization that protects US investors by recovering their cash if a brokerage firm fails. When you're looking for a new broker to work with, check whether or not they are a member of the SIPC, which is a good indicator that they are trustworthy.
6. Never Rush To Pay
You should be 100% confident in your broker before you send them ANY money. This means don't rush to pay an initial deposit or fee of any type. If a broker is pressuring you to send them money right away, it's a sign that they could be running a scam.
7. Check Your Statements Regularly
Once you start working with a broker, never just assume that your investments are going as they said they would. Always examine your monthly account statements closely and look for any warning signs, such as returns that are far different from expected or surprise changes made to your investment portfolio.
If you see anything that looks out of place, ask your broker to provide a detailed explanation of what's going on. If you can't get a straight answer, or if anything is unclear, ask to talk to a higher-up person in the brokerage who can give you a better answer. If something still feels off, trust your gut and don't send any more money to the broker.
8. If You Are Unsure, Withdraw Funds and Complain
As soon as you feel like something is not right and don't feel confident in the broker you're working with any longer, immediately withdraw all your funds. You should also lodge a formal complaint with local governing bodies, including state security regulators, the SIPC, FINRA, and the SEC (in the United States). For other countries, look up the appropriate organizations to report brokerage issues to.
9. If You Are Scammed, Contact a Chargeback Company
In the unfortunate event that you have been duped by a scam broker, they will most likely not allow you to withdraw your funds when you request to do so. In this case, the best thing you can do is hire the fund recovery specialists at a chargeback company to take on your case and try to get your money back.
Be Safe and Stay Vigilant. Use a Chargeback Company if Needed.
There are many legitimate brokerage firms out there who can help you turn your investments into good returns. However, it's important to be aware of the risks of different types of online investment scams and always do a thorough brokerage check before you send money to anyone.
Fortunately, even if you do get scammed, you may still have a good shot at retrieving your stolen funds by working with a chargeback company. These companies have years of experience dealing with all types of scams and fraud, and know what the right tactics are to use in order to increase the odds of getting your money back from the scammers.
If you've fallen victim to a brokerage scam, contact one of the reputable chargeback companies listed on the Top 10 Chargeback site today.