If you're an Apple user, the App Store is the only place you can download apps for your iPhone, iPad, or other Mac device, so you would hope it would be completely safe to do so.
However, Kosta Elftheriou is a developer who has committed a significant amount of time to exposing Apple App Store apps that are there to scam Apple users.
Keep reading to find out more about how untrustworthy App Store developers can scam you out of your money, and what you can do to get your money back if it happens to you.
Isn't Apple a Safe Space To Buy Trustworthy Apps?
Though Apple claims that all of the apps on its App Store go through a rigorous testing and verification process to ensure they're safe, it's been proven that malicious and scam apps have made their way onto the App Store time and time again.
Scammers know that most Apple users don't think they're at risk when they download App Store apps, and they take advantage of this trust to steal from unsuspecting Apple device users.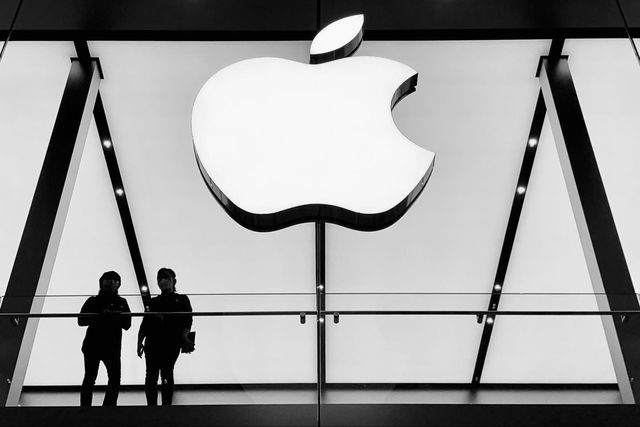 This article is the story of one such case, so you know what the possible risks are of downloading any old app from the App Store and how to protect yourself.
The Story Behind AmpME: Fake Reviews & More
Developer Kosta Elftheriou recently exposed an app called "AmpME - Speaker & Music Sync."
AmpME is an app that claims to boost the sound of music you listen to through your Apple device by syncing it with your friends' phones, Bluetooth speakers, desktop PCs, and laptops. Allegedly, this would unite the devices into some sort of "super speaker" — all for free.
But, here's the catch: as soon as you download AmpME, it starts pushing you to sign up for a $10/month subscription, which is very hard to cancel once you do so and renews automatically.
A lot of apps charge subscription fees, so what's the scam? Well, AmpME has a strong App Store rating, but it has been shown to be based entirely off of fake reviews, which the company buys to make themselves appear legitimate and worth the prices they are charging.
For what the app actually does, spending $520 a year on it is an outrageous cost (not even Netflix costs that much!). And, as we mentioned, it's very hard to cancel the subscription when you realize you are paying for something that is a scam.
In this case, the sketchy app developers who created AmpME are hyping up a mediocre product, buying fake reviews, and pushing an unnecessary subscription service to trick unsuspecting Apple users into paying them exorbitant amounts of money, with little in return.
In fact, the company has reportedly made over $13 million dollars using its fraudulent tactics since the app launched in 2018.
Unfortunately, Apple has not removed AmpME (or other apps like it) from the App Store. This is just one example of how shady app developers take advantage of the App Store to make millions of dollars on faulty subscriptions and fake app downloads.
Red Flags That Indicate an Apple Store App Is Fake
The first thing you should look at when you're deciding whether or not an App Store app is legit is the reviews. You can often spot fake reviews because there will be long periods with only positive reviews — even the best apps have negative reviews mixed in with the positive ones.
If all you see is positive reviews, scroll through the reviews until you do find a negative one. These are usually going to be the most honest, and some will even call out all the other fake 5-star reviews.
Besides the quality of the reviews, you should also compare the number of reviews and the number of downloads with the release date of the app. If it was recently released, but has a huge number of downloads and tons of reviews, these are pretty good indicators that something fishy is going on.
If you ever have any doubts about the authenticity of an app, you should also do an independent Google search with the name of the app.
This will pull up articles and reviews from third-party sites, so you should be able to spot whether or not the app is committing any kind of fraud right away from the first page of Google. You can also research the app developer's name to try and find out how legit they are.
Another red flag of shady apps is lots of spam (in the app and/or to your email) pushing paid services, especially if you downloaded the app because it claimed to be "100% free."
In some cases, malicious apps will even flood your phone with spam, such as pop-up ads and notifications, when the app isn't even open.
How a Chargeback Company Can Help You Recover from an Apple Store App Scam
In order to download a paid app or pay for subscription fees in an app you've downloaded, you have to use a debit or credit card.
Fortunately, this means that you may be able to get money you've lost to a scam BACK on your card through something called a chargeback.
A chargeback involves disputing certain fraudulent charges on your card by explaining the situation to your bank or other credit card issuer, usually in writing with all the evidence attached, and asking them to reverse the charges.
After they review the evidence and your case, they will make a decision about whether or not to approve your request and refund the money to your card.
Every financial institution has a slightly different process for chargebacks with unique sets of requirements.
Though it's possible to get a chargeback approved by going through the process yourself, many people have the best success rates working with a professional chargeback company.
Chargeback companies employ fund recovery specialists who have processed thousands of chargeback requests just like yours, so they know what they're doing and how to best present your case to get your money back.
If you've fallen victim to an Apple Store scam, we recommend hiring a chargeback company to help recover your funds as soon as possible.